New Dementia 'village' opens doors to patients at St Andrew's Healthcare
A new 'village' that will support people to live well with Dementia has opened at St Andrew's Healthcare in Northampton in time for World Alzheimer's Day.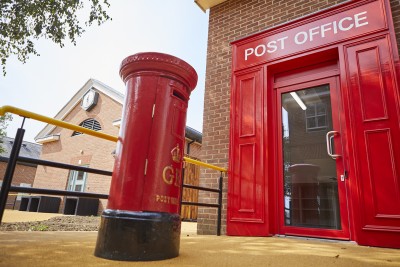 Situated in the grounds of the hospital, the Lowther hub is home to around 40 patients with complex dementia and Huntington's disease. Based around a village theme, it aims to offer more than a hospital or nursing home environment, instead featuring areas such as a village green where family and patients can meet and spend time together, a post office and pillar box, as well as a village hall which acts a social hub for meetings, activities and get-togethers.

The village feel aims to normalise hospital care, a concept based on De Hogeweyk, a gated model village in the Netherlands which was designed specifically as a Dementia care facility. The environment has been designed in order to reduce restrictions as much as possible.
Dr Inga Stewart, Consultant Clinical Psychologist, explained:
"The physical environment for people living with dementia is often the silent partner in improving their engagement and overall quality of life. The new village at our Northampton hospital is fantastic, balancing patients' safety and security, in a comfortable, homely and welcoming environment."