What is hope, exactly? According to the "hope theory" formulated by positive psychologist Charles Snyder, hope gives us the will, determination, and sense of empowerment that allows us to reach our goals.
But what if it feels like all hope is lost? How do you find hope again and what inspires people to keep going?
Much like in physical health, hope is a key component to recovery in mental health. Our photo exhibition, 'Hope' explores the recovery journeys of 5 people who are all living with a complex mental health condition. Each person featured wanted to share their remarkable story with the aim of inspiring others to find hope.
As you wander through the exhibition, have a think about what hope means to you. Have you ever felt hopeless? If so, what inspired you to keep going? Do you know someone struggling to find hope? Can you hold onto hope for that person, until they can find it themselves? If so you could just save their life.
Together we can make it easier for everyone to talk about how they're feeling, without judgement and shame, so that no one has to struggle on their own. Together we can inspire people to find hope.
Get involved with the conversation online and share your story of hope: #FindHope
"Hope is that thing inside us that insists, despite all the evidence to the contrary, that something better awaits us if we have the courage to reach for it and to work for it and to fight for it." - Barack Obama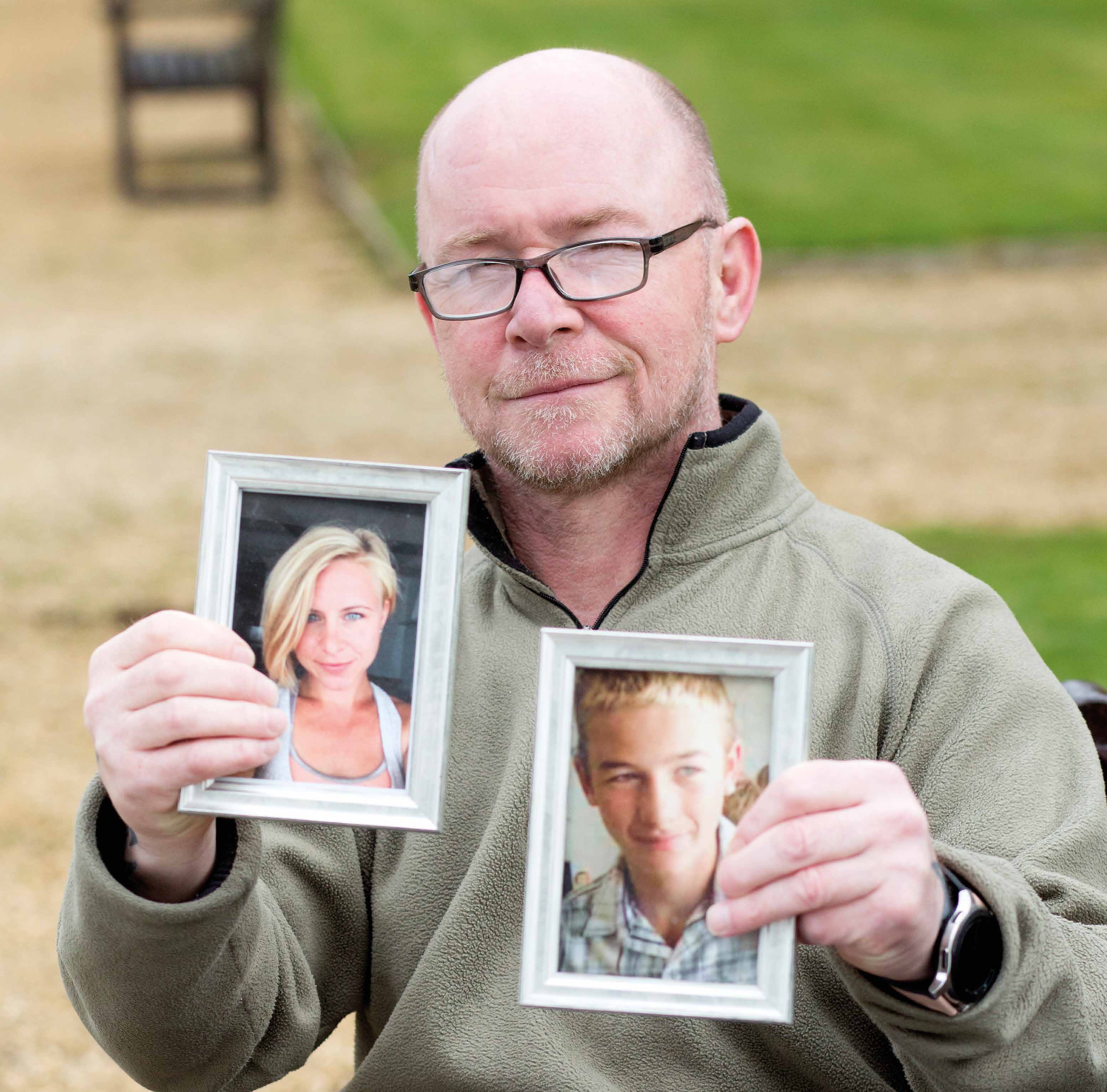 "They didn't know what to do with me so they stuck me in an old person's home at 46. I felt like my life was over. I'd lost my son and life seemed so bleak."
Darran, who was diagnosed with Huntington's Disease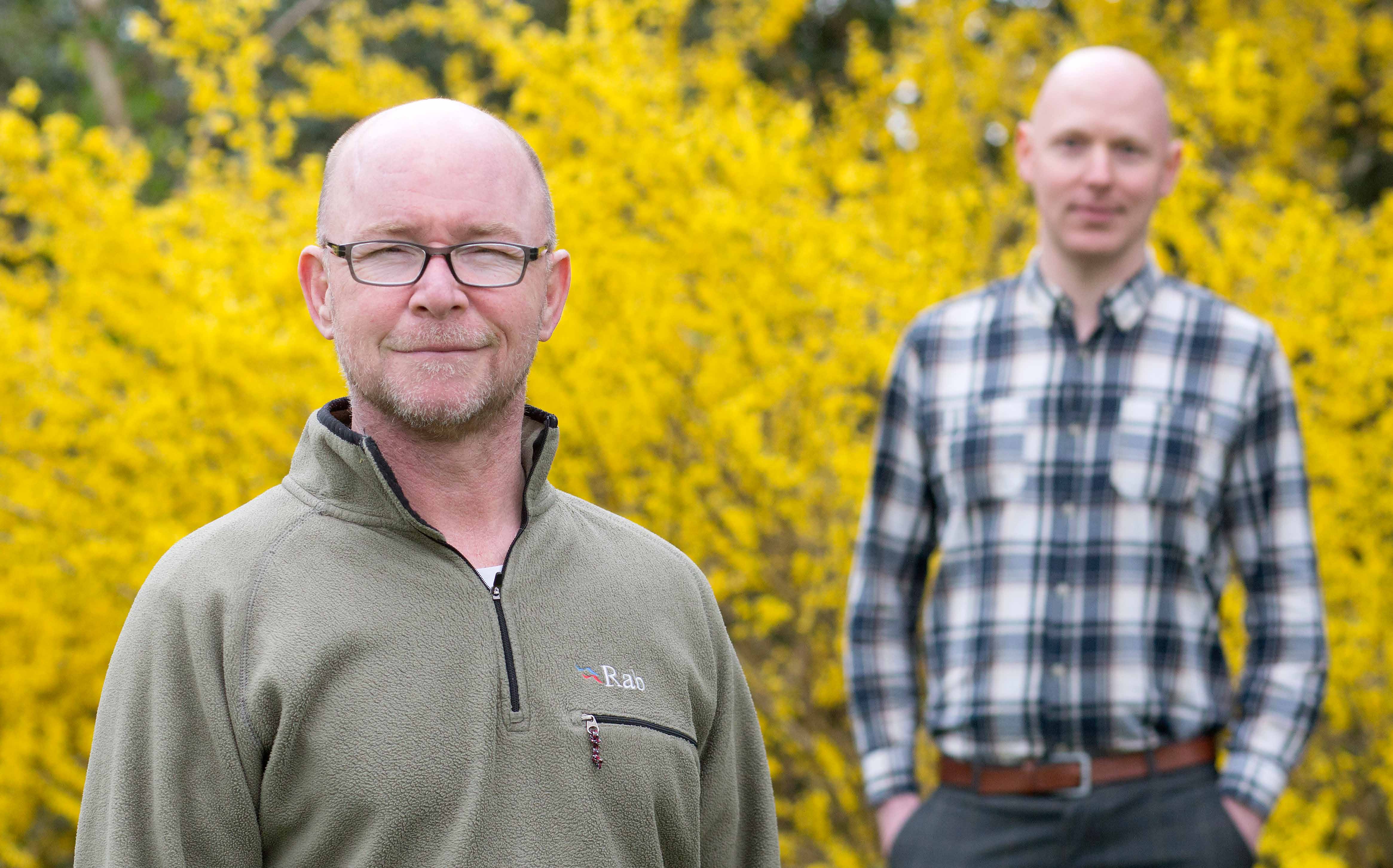 "I can smile again - I have found meaning to my life. I'm around people who understand me and I feel like I have a future again."
Huntington's Disease (HD) is a relatively rare condition which damages nerve cells in the brain causing them to stop working properly. The damage to the brain gets worse over time and it can have a significant impact on someone's movement, perception, awareness, thinking, judgement and mental health. Very often their behaviour can be mistaken for drunkenness which is something Darran has had to contend with.
Around the time his teenage son passed away, the former builder noticed that he had become very clumsy, was experiencing slurred speech and was unable to walk in a straight line. Several GP appointments later, his doctors were baffled as HD is not a well-known condition. Even with a diagnosis, there remains little understanding within the wider community and limited specialist provision for people with the condition.
Following his eventual diagnosis, doctors were unsure how to look after him, so he was placed in a care home for older people. There, he grew depressed and ashamed, as he was living with people he had nothing in common with and cared for by those who did not understand his condition. His depression led him to take an overdose and the weekend it happened Darran was sectioned and started treatment at St Andrew's Healthcare.
He says it was pictures of his children who gave him hope as he participated in months of gruelling physiotherapy to aid his movement and to learn how to overcome the physical challenges his illness was presenting to him.
Darran then readily engaged in psychological assessments and formulation. Clinical interventions were related to acceptance and adjustment to living with HD. Now he lives in assisted living accommodation where St Andrew's staff continue to support him and he spends his day focusing on his health and wellbeing.
Clinical and Forensic Psychologist Vincent Harding is pictured with Darran and is part of a huge team who has worked closely with him since 2021 to support and aid his recovery.
#FindHope
"I had no idea my mental health was so fragile. I genuinely thought my ex-girlfriend was a terrorist and was coming to kill us all. To me, that was my reality."
Martin, experienced a mental health breakdown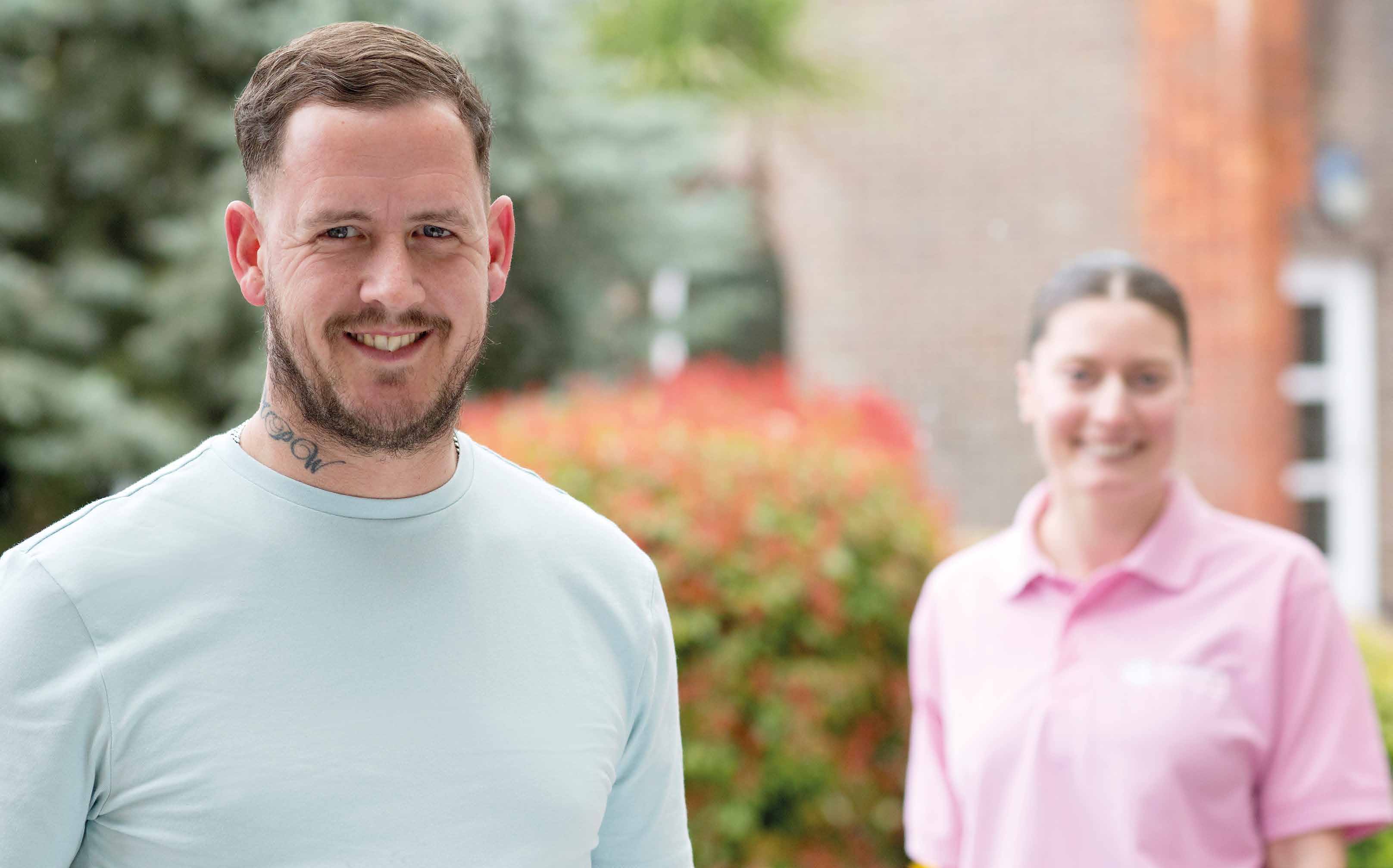 "When I started feeling better I used to lie on my bed looking at the pictures of my children. I was desperate to get back out into the real world and be a dad again and hug my children"
Aged 38, Martin suffered a breakdown in September 2022 and was admitted to St Andrew's Healthcare's Psychiatric Intensive Care Unit (PICU) in Essex where he was treated for just over three months.
A relationship break-up was what caused his psychosis, and it led to very unpredictable and sometimes unsafe behaviour which worried his family and friends. This led to him being sectioned for the first time in his life.
At the time of admission, Martin admits he was angry and confused and became very aggressive, attacking staff and throwing furniture. But consistent medication and therapy helped him to improve and he was discharged just before Christmas 2022.
During his hospital stay, Martin said it was his children that gave him hope and inspired him to get better. Now he is working full time at an airport and is hoping to volunteer at the Charity to help other patients.
Ariana is an Occupational Therapist who worked with Martin throughout his short stay and encouraged him to draw, paint and listen to music in a bid to keep his mind active.
#FindHope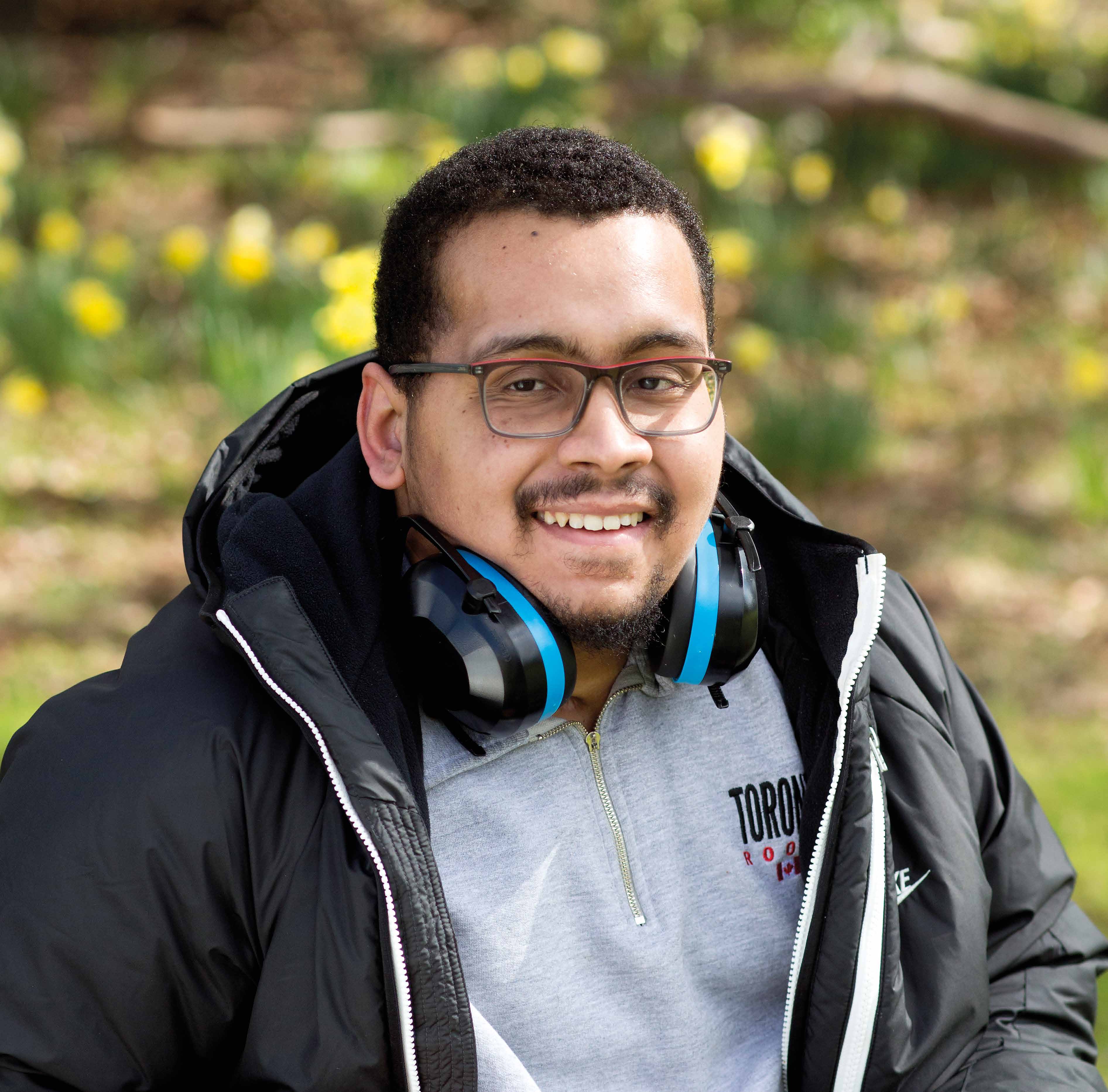 "After the accident we were left with a very angry, frustrated young man who was left unable to speak, feed himself and walk. The old Jovel had gone."
Jovel's mum Amanda, referring to her son's traumatic brain injury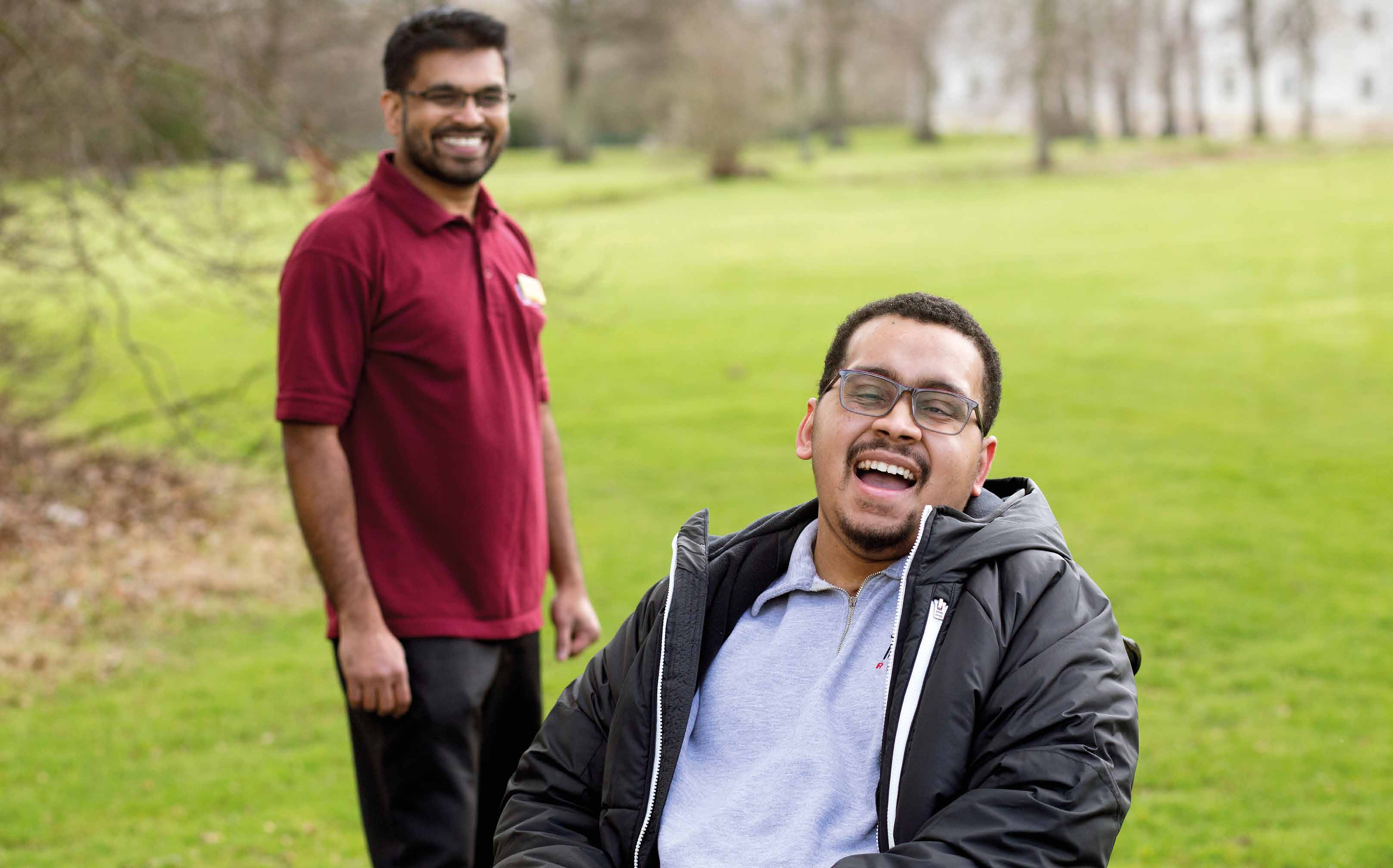 "Never give up. If I can do it, anyone can. My future feels good. I'm going home soon, to eat spicy chicken and go back to my recording studio where I'm going to make music."
Trapped in a body which no longer did what he wanted, Jovel had gone from being an active young man, to being unable to walk or talk following an accident in 2019 when he was hit by a train.
Suddenly, life as he knew it had changed overnight. Aged just 19, he was put into an induced coma in hospital and remained unconscious for just over a year. His family hoped he would wake up but as the days went on it seemed unlikely, but much to everyone's astonishment one day he did regain consciousness.
However, it became obvious almost instantly that the accident had left him with a serious long-term brain injury, leaving him in an almost vegetative state.
After the accident he was transferred to a facility in Birmingham where his physical and mental health significantly deteriorated. He was moved to St Andrew's Healthcare in 2022 to an inpatient care and rehabilitation unit for people who have an acquired or traumatic brain injury.
The wards within the unit specialise in helping people like Jovel. Staff there provide active rehabilitation to adults with complex mental health needs and neuropsychiatric diagnoses.
On admission, Jovel had given up. He did not feel like he had a future. But then he met Highly Specialist Physiotherapist Binny Kuriakose who set him an ambitious goal which involved getting Jovel to walk and talk again. Gradually Jovel started to engage with his physio work and build confidence, while also undergoing psychology sessions too.
Music helped get him through his sessions as staff would play his favourite music to keep him engaged and make him smile. Listening to his favourite tracks reminded him of his recording studio at home which he hoped he would be back using again.
Slowly, but surely, Jovel - who is now 23 - has defied all expectations and is able to walk short distances again with a frame.
#FindHope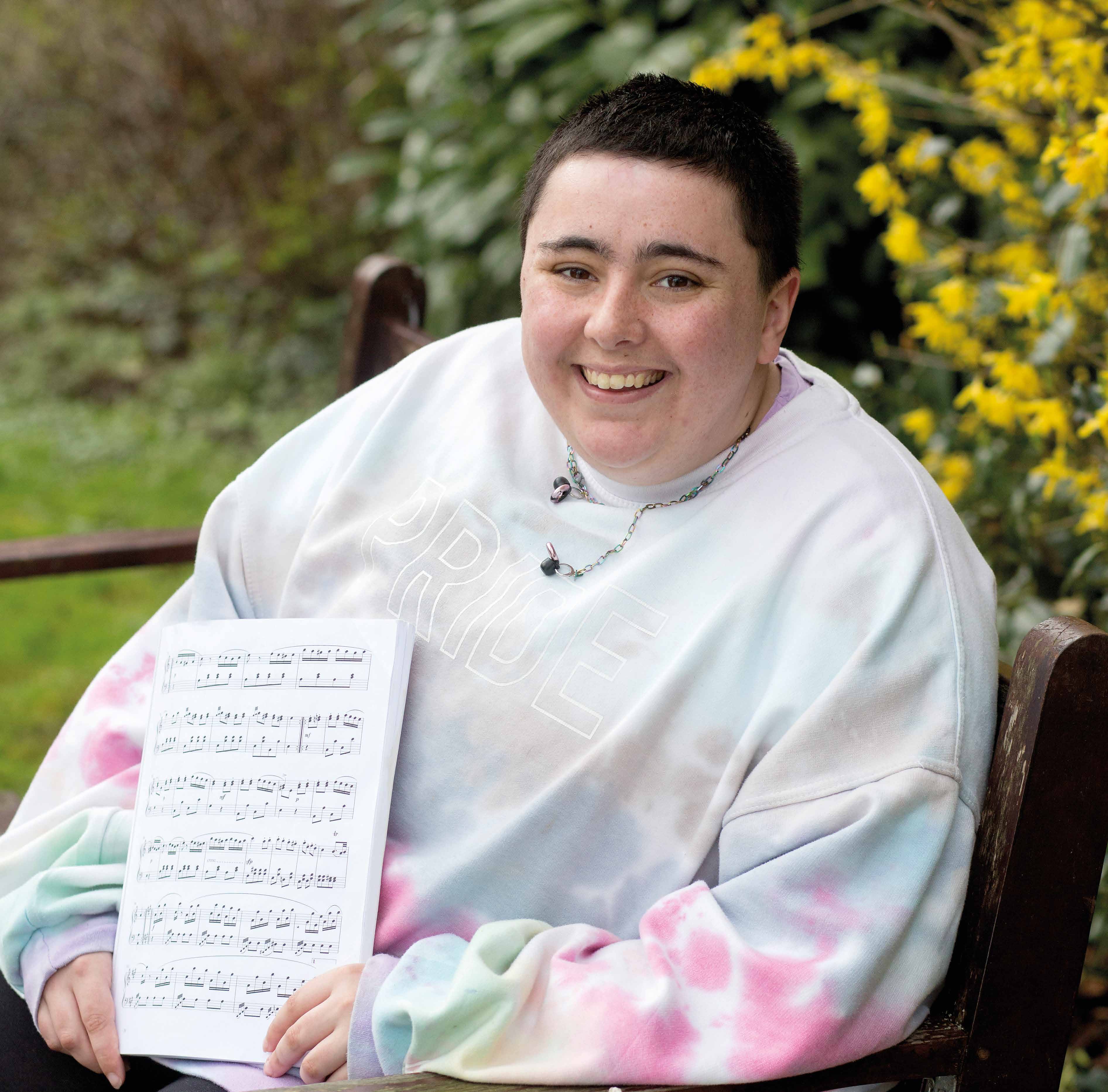 "No one understood me. I felt hopeless."
Clio, who has Asperger's Syndrome and an Emotionally Unstable Personality Disorder (EUPD)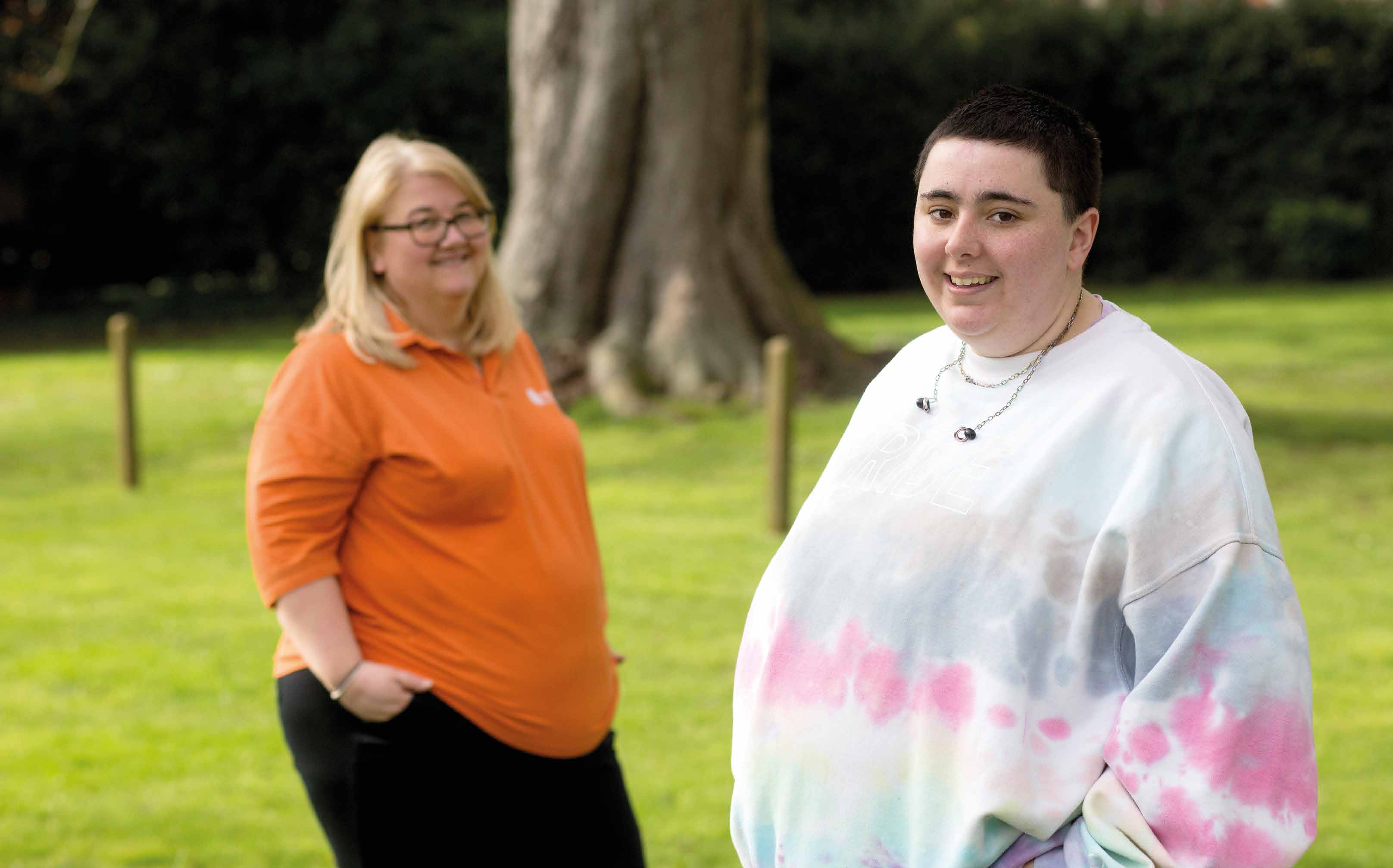 "For the first time ever I feel good in my own skin. I am living the life I feel I should be as the gender I should have been born. I am now eager to move on to the next stage of my life."
Clio has received treatment in eight different mental health hospitals in just six years, but has said the only place that has helped him get better is St Andrew's Healthcare.
The 23-year-old who identifies as a male and is yet to change his name, was admitted in May 2022 having already been diagnosed with Asperger's Syndrome and Emotionally Unstable Personality Disorder (EUPD).
Having been admitted and discharged from various different hospitals, Clio had started to believe he would never get better and that his life would be always revolve around his poor mental health. He said he felt hopeless and lost, constantly fighting strong urges to self-harm.
In addition to trying to understand the complex feelings he was experiencing which were associated with his gender identity, Clio had also started to restrict his food and drink intake and was hearing voices.
Clio was at breaking point, but was encouraged to start Dialectical Behaviour Therapy (DBT). In addition, he was encouraged to speak to a doctor about gender reassignment surgery and has since started the referral process.
On his darkest days, Clio says he found solace and hope from playing the piano, which Adult Education Teacher, Kelly Tracey, who works at St Andrew's encouraged. Playing the instrument took Clio away from his negative thought patterns and took him to a place of peace.
#FindHope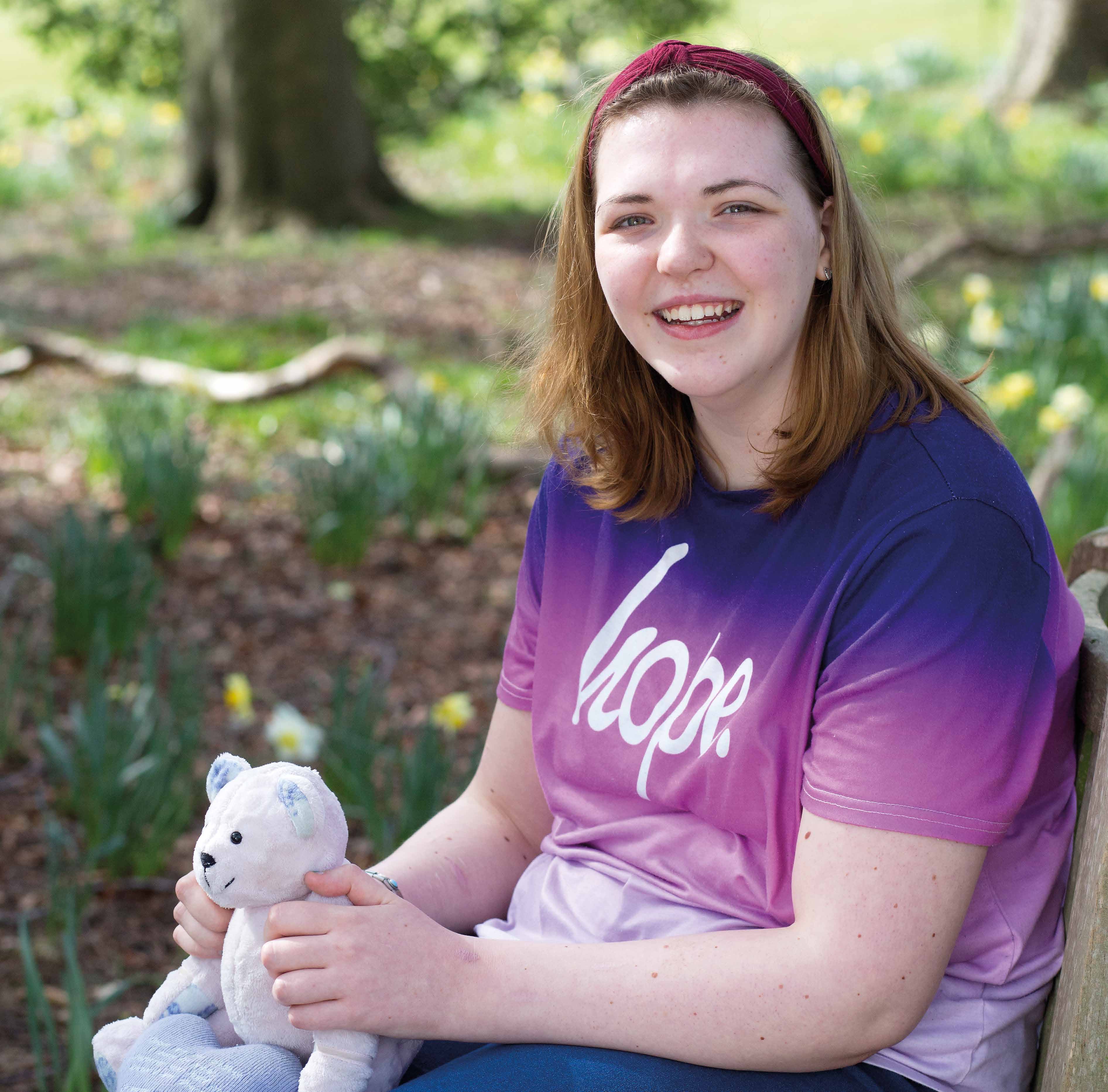 "I had a job and I was doing fine and then all of a sudden crippling anxiety struck and that changed everything for me"
Rhiannon, who has Borderline Personality Disorder (BPD) and experiences pseudoseizures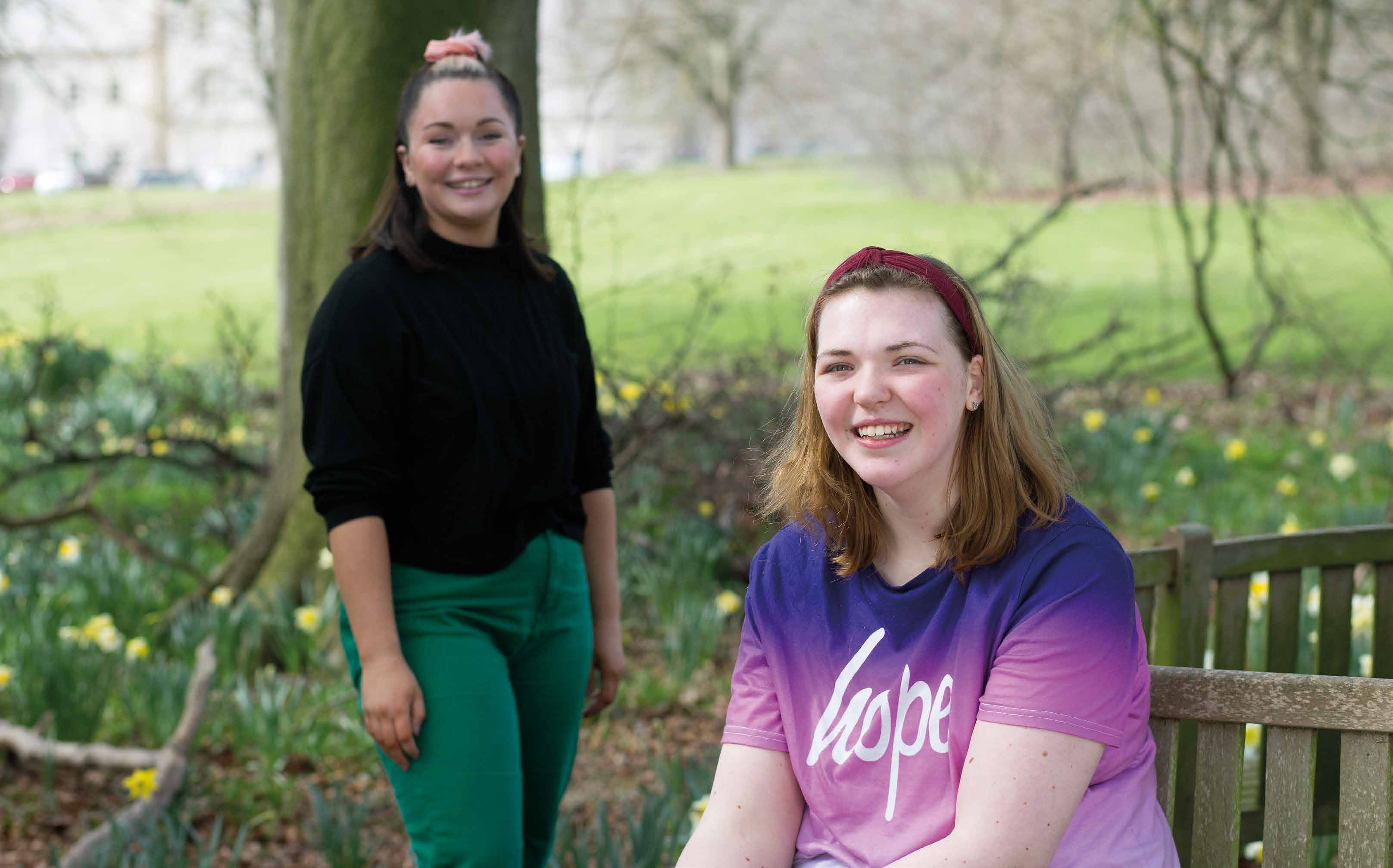 "Without question DBT has saved my life. I am smiling again. I am living again."
Rhiannon has been a patient at St Andrew's Healthcare for nearly two years and has come a long way in her recovery. The 22-year-old, who is originally from Ireland, started having seizures similar to the episodes experienced by those who have epilepsy. Further investigation showed they were caused by anxiety.
Her seizures, which are now very infrequent, can last from just a few minutes or several hours. She has also been diagnosed with Borderline Personality Disorder (BPD) and has been participating in Dialectical Behaviour Therapy (DBT) which she says has "saved her life".
Estelle Randle is a Recovery College Peer Trainer and has her own lived experience of mental health struggles. She has worked closely with Rhiannon encouraging, guiding and inspiring her to engage with her treatment and keep focussed on getting better.
She is now looking towards the future and recently landed a job in the onsite café where she will be working for a few hours a week. The teddy she is holding is made of her Grandma's old clothes which has given her hope and served as a constant reminder about the love she has for her family.
#FindHope