Northampton mental health expert calls for 'generation of perfection' to end
St Andrew's Body image therapist speaks out as part of Mental Health Awareness Week
Social media, celebrities and photo shopped images are continually feeding a "generation of perfection" which must be stopped, according a local Northampton Mental Health Charity.
Liz Ritchie, a Self-Care Body Image Therapist at St Andrew's Healthcare in Northampton, said she has seen a growing number of young people in recent years who are suffering from body dysmorphia.
As part of Mental Health Week, which runs from 10-16 May, Liz is wanting to increase awareness of the mental health condition which sees people obsess about their appearance.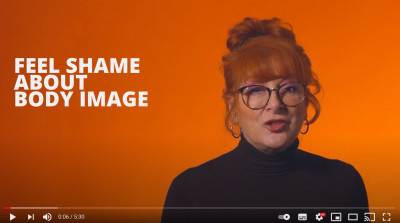 Liz, said: "It's incredibly worrying that we're living in a society where as many as one in five people feel shame about their body image and 19% of us are disgusted with how we look.
"I've been a therapist for a long time and in recent years I've seen a huge increase in those who are extremely unhappy with their appearance. Social media can be quite dangerous, as some young people are so impressionable. They're aspiring to look like their favourite celebrity and post the ideal picture online. We're bringing up a generation of perfection, which simply isn't achievable because perfection in human beings just doesn't exist."
To help increase awareness Liz has starred in a short online film explaining how body image issues can affect everyone and anyone. She says someone who may be struggling with their own body image could present as having a lack of self-worth and self-esteem, they could become depressed, and often a person might socially exclude themselves in some way.
In the film Liz provides some top tips for people scrolling through social media who may be concerned about their own body image. She says:
Be mindful that social media posts often present an idealised picture and are often not real.
Don't make comparisons as this can lead to a person feeling they're not good enough.
Look at your body as a whole rather than hyper focussing on perceived defects.
The film is part of the #Let'sTalkAbout series featuring mental health experts across St Andrew's Healthcare who discuss a range of complex mental health issues and conditions in a bid to break down stereotypes.
Estelle Randle is a peer support worker at St Andrew's which means she uses her own lived experience of mental health to educate others around mental ill health.
She has also participated in a short film about how living with body image issues has affected her.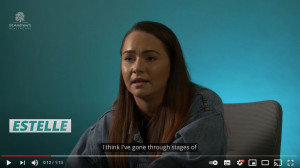 Estelle said: "I don't think it's something that ever goes away. I've gone through stages of comfort eating, stages of restrictive eating and they're sort of like a self-harm because I do feel so bad about my body.
"There is so much pressure for women in this day and age from the media, on TV, everywhere you look. People are being scrutinised and I think we have quite an unrealistic view of what a woman should be. I think you have to learn to be ok with yourself."
Join in the conversation online using #LetsTalkabout, or follow St Andrew's on social media.